ગુજરાતી 'સફારી'ના અગાઉના અંકોની ખરીદી પર ખાસ વળતર! ૫ થી ૧૦ અંકો પર ૨૫% અને ૧૦ થી વધુ અંકો પર ૪૦% ડિસ્કાઉન્ટ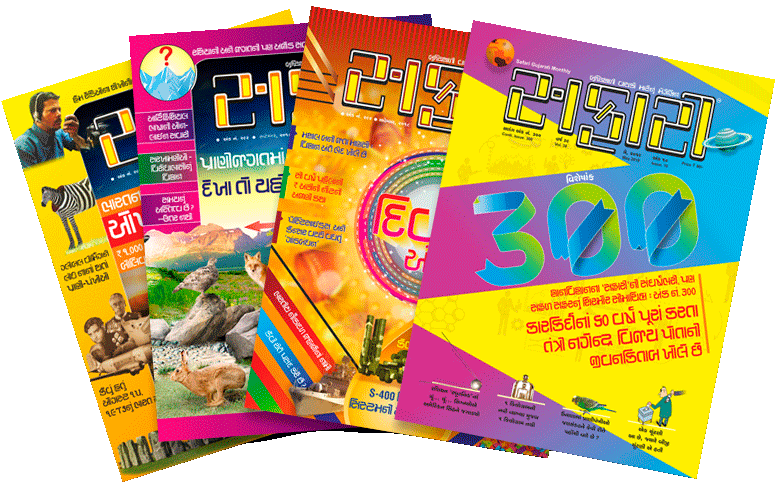 SAFARI is an innovative monthly that provides  readers with a wealth of general knowledge. With its unique blend of information, SAFARI enhances the readers ability to reason, to visualize, to make intelligent decisions, to solve problems and to think clearly and creatively. Compared with social studies, languages and math, general knowledge has been given relatively low priority in our education system. SAFARI is doing its bit to restore the equilibrium, because in a talent-driven society of today; knowledge is power.
SAFARI is not a magazine. It is a concept, the kind of which has never existed before.
Instill a love of reading by giving your child a gift of knowledge they would love to read